Support our Pro Team by making a donation of any amount.
Thanks in advance!
---
---
Press release of our Pro Beach Soccer Team
News Article about our Pro Beach Team
The Beach Soccer USA Cup 2015 Press Release
The Beach Soccer USA Cup 2016 Press Release
---
SPONSORS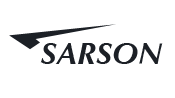 Please contact us to get involved – info@culturefc.com
---
VIDEOS FROM 2015 CHAMPIONSHIPS (FINALIST)
---
SPONSORSHIP
CULTURE FC PRO Team Sponsors have the option to add their organization's name on the front and/or back of team jerseys, a jersey for your organization, social media advertisement, recognition on the CFC website, a signed jersey and many other options to choose. Connect with us to help and support beach soccer and Culture FC Sports.
---
CURRENT ROSTER
1 – Jon Lomeli
3 – Carlos Aguilar
8 – Adriano De Lima
10 – Oscar Reyes
9 – Rodrigao
4 – Alejandro Patino
11 – Raphael Alves
6 – Karim Barcelo
2 – Alemao
5 – Jose Castro
7 – Rosendo Castro
13 – David Paniagua
Coach – Leo Alves / Valter Lima
[tc-team-members teamid="2662″]