---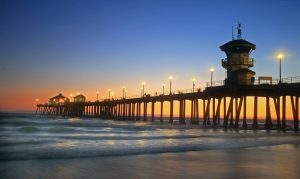 Come participate in our California Training Tour! We are putting together a package for players from Hawaii and California to meet and experience football training, games, and other activities including futsal, beach soccer, entertainment, etc. This tour is designed for players 8-17 years old interested in playing and developing their technique, ability, and passion for the game.
When and Where?
Estimated dates are June 11 to 16
Players and families will stay in hotel accommodation in the city of Huntington Beach, CA.
There will be limited number of homestay accommodation.
How can my kid join?
Please, fill out the form below and we will get in contact with all details and information. The tour is for players of all levels looking to experience football and improve their ability.
Total cost of the tour will be around $850 to $980 plus flight (per person).
Players cost: $975 (Based on triple or quad occupancy) / homestay (limited) / $675 (no accommodation)
Price might change depending on hotel option.
Included:
Hotel with breakfast included

Futsal and Technique Training

Player Development Program for each participating player

Futsal Games and activities

Tourism Tours (Disneyland, Six flags, etc) – Optional (tickets not included)

Beach Soccer Day (play beach soccer and learn footvolley with Pro footvolley players)

Travel t-shirt and training gear

Cultural Experience (Dinner or BBQ with local players and coaches)

Coaching education workshop (Parents and coaches invited)
ITINERARY
DAY 1 (MON – JUNE 11) – Training at 10am to 12pm (Futsal) and 5pm to 8pm (Grass)

DAY 2 (TUE – JUNE 12) – Training at 10am to 12pm (Futsal) and 530pm to 715pm (Keiki) / 730pm to 9pm (Teen)

DAY 3 (WED – JUNE 13) – BEACH SOCCER DAY (5pm to 7pm)

DAY 4 (THU – JUNE 14) – Training at 10am to 12pm (Futsal) and Games at 5pm to 9pm (Grass)

DAY 5 (FRI – JUNE 15) – Mini-Tournament at 5pm to 7pm

DAY 6 (SAT – JUNE 16) – OCFC Match at 6pm
Itinerary might change. Please, keep checking for updates.
Send us an email to info@culturefc.com to apply as a homestay family.