PLAY IN SPAIN!
We invite you to become part of a 2 week football camp and tournament in Spain. This is our second year organizing this trip and providing players with authentic football experience. All players will be training with a select football team from Spain and participating in the prestigious Costa Blanca Cup Tournament. 
This is our second year offering this opportunity to US players and we are happy to provide a great experience to all players. Our mission is to provide new opportunities involving culture, language, social, football, and travel experiences.
REGISTER
---
SOCIAL MEDIA
---
Week 1 (June 24th to July 1st)
2 training sessions per day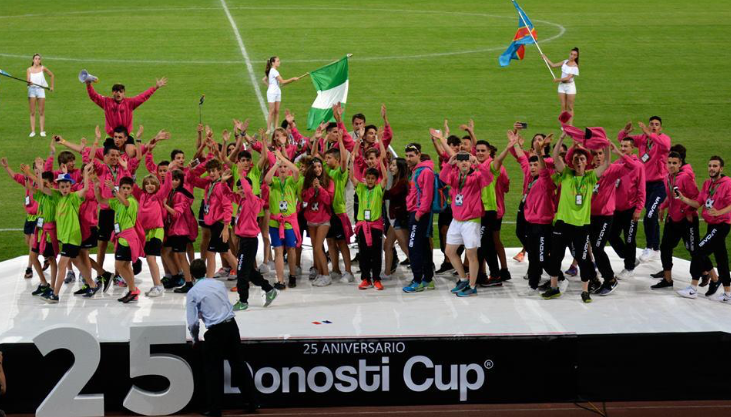 Friendly games against local teams
Accommodation in Bungalows in Asturias, Spain
Transportation to all events
Full meal plan included (breakfast, lunch and dinner)
Activities including surfing, tirolina, segway 4×4, canoa, balazbike, and Cabarceno tour
Week 2 (July 2nd to July 7th)
Costa Blanca Cup (Alicante)
Accommodation in team hotel with the club
Games and tours included
Full meal plan included (breakfast, lunch and dinner)
cosTransportation to all events
Estimated cost: €1950 (Euros) + flight
ITINERARY
Click here for detailed itinerary (Coming soon)
Check-in on June 24th 
Players receive bungalow keys
Trainers and coaches presentations
June 24th to July 1st – Training / Activities / Friendly games in Asturias, Spain
July 1st – Tournament check in
July 2nd – Visit tournament city and begin tournament
July 3rd to 6th – Tournament and activities
July 7th – Finals and flight back home to USA 
---
PAYMENT INFORMATION (Coming soon)
---
INSURANCE
There are many options for Travel Insurance.
We normally use ROAMRIGHT Insurance but you can choose any company you prefer.
Other options:
AIG Travelguard – www.travelguard.com
Allianz Global Assistance – www.allianztravelinsurance.com
CSA Travel Protection – www.csatravelprotection.com
---
ITEMS
Electrical Plug – Type F – Buy it Voltage: 220-240 Volts (U.S./Canada are 110-120 Volts)
---
PLAYERS (2017 GROUP)